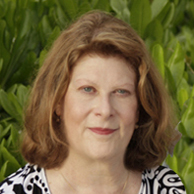 Gail Cleare
Writer, Photographer, Graphic Designer
USA Today bestselling author Gail Cleare has written for magazines, newspapers, and Fortune 50 companies. She wrote a monthly column for AOL;s cooking forum called "I Love Chocolate," and hosted a popoular live chat by that name. Her award-winning ad agency represented the creators of the original Teenage Mutant Ninja Turtles. She was the turtle Leonardo's date for the world premier of the second movie, and got to wear a black evening gown and sparkly shoes.
As a fine art and nature photographer, Gail's work is held in private collections across the US, and she can often be found stalking creatures with a 300 mm lens.
Her first novel, Destined, a novel of the Tarot, is a magic-realism romance. Her second novel, women's fiction titled The Taste of Air, is a USA Today Bestseller and won two Readers' Favorite Awards in 2017. Love & Chocolate is a new romantic comedy released by Red Adept Publishing in August of 2018. It's the first volume of a trilogy featuring the Dumas family and their restaurant, The Three Chocolatiers.
Gail Cleare lives on an historic farm in New England with her family and dogs, cats, chickens, black bears, blue herons, rushing streams and wide, windy skies.
Member of: