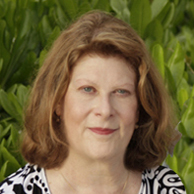 Gail Cleare
Writer, Photographer, Graphic Designer
USA Today bestselling author Gail Cleare has written for magazines, newspapers, Fortune 50 companies and AOL. Her award-winning ad agency represented the creators of the original Teenage Mutant Ninja Turtles. She was the turle Leonardo's date for the world premier of the second movie, and got to wear a black evening gown and sparkly shoes.
As a fine art and nature photographer, Gail's work is held in private collections across the US, and she can often be found stalking creatures with a 300 mm lens.
Her first novel, Destined, a novel of the Tarot, won honorable mentions at the New England Book Festival and the Green Book Festival. Her second novel, women's fiction titled The Taste of Air, will be released by Red Adept Publishing in September, 2016. The unedited manuscript won a gold medal from HarperCollins' website Authonomy, and was shortlisted for a Somerset Award.
Gail Cleare lives on an historic farm in New England with her family and dogs, cats, chickens, black bears, blue herons, rushing streams and wide, windy skies.
Member of: